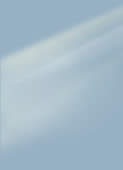 About Us

MBSR Instructor, William F. Mies

Trained as an MBSR Instructor at the
Center for Mindfulness in Medicine, Health
Care, and Society at the University of
Massachusetts Medical School.

Has coordinated, facilitated, and trained
peer-led groups in the principles of
mindfulness throughout the greater
Washington, DC, metropolitan area for the
last 10 years.

Meditation practitioner for over 20 years.

Successful business owner for over 25
years, known for his unique application of
mindfulness to the experience of sailing.


Degree in Philosophy
Four years of graduate work in
Theology.

Long-term resident, husband, and
father living in the Annapolis, MD
area.